What is E-A-T & why does it matter?
E-A-T is an acronym created by Google that stands for expertise, authority, and trustworthiness. It features in Google's Search Quality Evaluator Guidelines (PDF). The document guides Google's human team of evaluators when scoring the quality of search results.
So, why does this matter for SEO?
Google's Search Quality Evaluator Guidelines tells us what Google considers to be "quality" content.
SEO is all about using content to attract and maximize organic free traffic.
Quality content demonstrates expertise and authority on a given topic thereby being trustworthy.
How Does E.A.T affect your SEO content strategy?
Your site, its pages and content should have a clear purpose and benefit for the end-user:
"Websites or pages without some sort of beneficial purpose, including pages that are created with no attempt to help users, or pages that potentially spread hate, cause harm, or misinform or deceive users, should receive the Lowest rating."
The purpose of your site/page should be immediately obvious. On-Page & SEO optimized content should help you achieve this.
E-A-T becomes important for content:
"For all other pages that have a beneficial purpose, the amount of expertise, authoritativeness, and trustworthiness (E-A-T) is very important. Please consider the expertise, authoritativeness and trustworthiness of the creator of the main content."
Google prefers to rank sites with content written by experts on the topic/subject matter.
Google checks the author's digital footprint i.e. Linkedin profiles, published articles, etc to determine if they are an expert.
E.A.T is more important to Your Money Or Your Life (YMYL) sites.
"We have very high Page Quality rating standards for YMYL pages because low-quality YMYL pages could potentially negatively impact users' happiness, health, financial stability, or safety."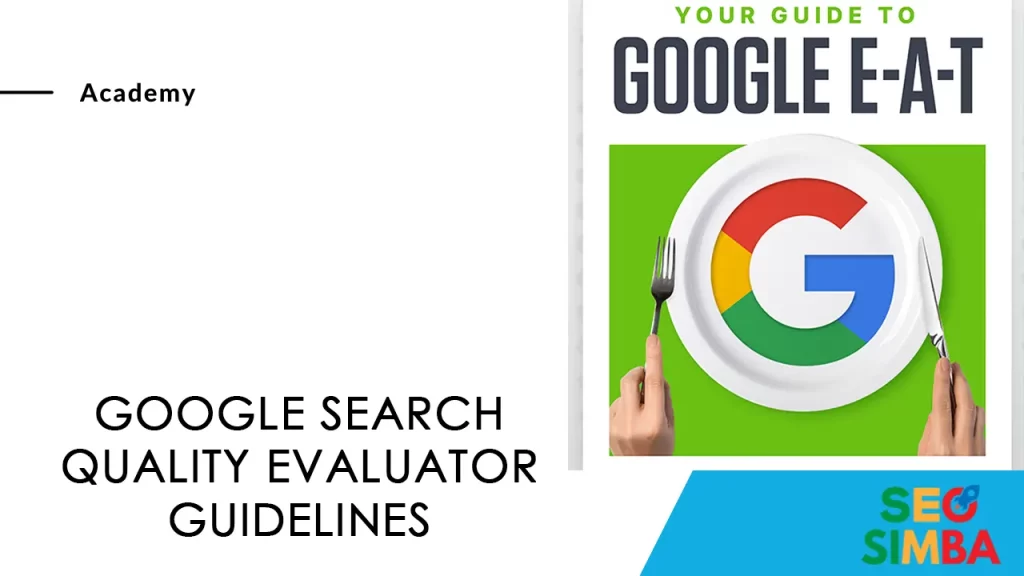 YMYL stands for "your money or your life".
This is how Google's refers to websites whose content could have a negative impact on the quality of people's lives and/or their finances.
Google offers the following examples of YMYL sites:
News and current events: News about important topics such as international events, business, politics, science, technology, etc.
Civics, government, and law: Information important to maintaining an informed citizenry, such as information about voting, government agencies, public institutions, social services, and legal issues.
Finance: Financial advice or information regarding investments, taxes, retirement planning, loans, banking, or insurance, particularly webpages that allow people to make purchases or transfer money online.
Shopping: Information about or services related to research or purchase of goods/services, particularly webpages that allow people to make purchases online.
Health and safety: Advice or information about medical issues, drugs, hospitals, emergency preparedness, etc.
Groups of people: Information about or claims related to groups of people, including but not limited to those grouped on the basis of race or ethnic origin, religion, disability, age, nationality, veteran status, sexual orientation, gender or gender identity.
Fitness and Nutrition
Choosing a college
If you plan to create content that offers expert advice on a "YMYL" topic, you better have the credentials.
How To Optimize Your Content For YMYL and E.A.T
Make sure experts with relevant credentials publish your content
Make sure all your content creators have reputable online profiles that demonstrable expertise.
Make sure your content is factually accurate and reference/cite credible sources.
Use factual data to back up any claims made in your content.
Create content and share insights that genuinely helps people make informed purchase decisions.
Check and moderate any user-generated (UGC) content to make sure it doesn't threaten your E-A-T prospects.
Get good reviews i.e. what people say about your business online matters.
Get a Wikipedia article written about your business/site/product/service
Get brand mention on recognized and top sites.
Make sure your About Us page demonstrates your expertise, authoritativeness within the industry and prove that you can be trusted i.e. certifications, experience, previous work/books/publications etc.