SEO ranking factors are all about Relevancy.
Relevancy is about Quality, Authority, Expertise & Trustworthiness.
SEO success factors are elements you fix or improve (optimize) to boost your rankings. Higher rankings equal more organic traffic and increased search visibility.
Critical success factors are those confirmed by Google as a ranking factor.
Important success factors are those that Google and Experts encourage you to implement for your site.
Influential factors are those that send positive signals to Google and help enhance the user experience. Ignoring them will not negatively affect your rankings.
Negative factors are those that violate Google Webmaster Guidelines and will result in your site being penalized or removed from Google's Index.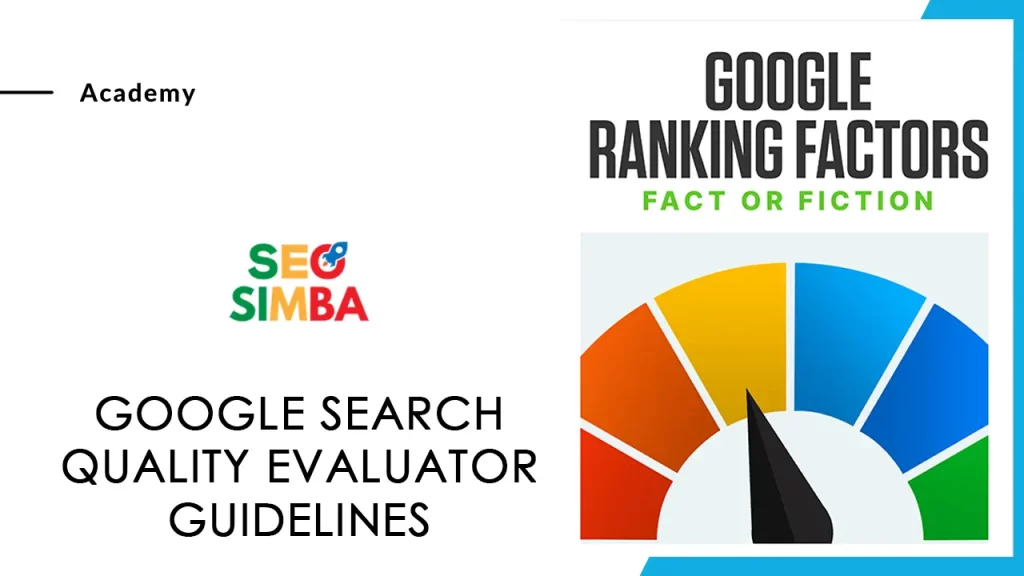 Critical Success Factors
Your content is of high quality, in-depth, adequate, trustworthy, and relevant to user search queries.
Your site satisfies user intent i.e. your content matches the "entity" that a user is searching for?
Your site is crawlable and accessible to Google robots (or crawlers or spiders)
Your site receives high quality Backlinks i.e. authoritative links from external sites that Google trust.
The text used to link to your site is descriptive and helpful to users (Anchor Text)
Your site has unique and original content. There is no Duplicate content and/or your content does not infringe on anyone's copyrights.
Your site's content demonstrates Expertise, Authority, and Trustworthiness (E.A.T)
Your site has high-quality user experience and gets engaged traffic. User behaviour metrics such as click-through rates (CTR), bounce rates, time on site (engagement) are positive.
You secure your site i.e. HTTPS/SSL and it is always available (uptime) to users.
Your site is Mobile-friendly i.e. its optimized and works across mobile devices.
Important Success Factors
High-quality layout and design (UI) of the site.
Use of relevant keywords.
Use of optimized images and videos.
Positive brand mentions.
Good site architecture.
Content freshness.
Topical authority.
Use of correct structured data markup (schema.org).
Site Uptime.
Correct use of "Hreflang" for international/foreign site to avoid duplicate content.
High volume of brand searches in Google search engine.
Good internal link structure.
Influential Success Factors
Use of multimedia in content
Good page structure (readability, heading, format)
Good site architecture and navigation
In-depth and lengthy content
Use of Accelerated Mobile Pages (AMP)
User-friendly, short and readable web addresses (URLs)
Inclusion of primary keyword(s) in the web address (URLs)
Quality of supplemental content and external links
Accurate and up-to-date real-world business Information
Positive Link Velocity due to popularity/virality
Use of sitemaps
A Contact Us Page with the appropriate amount of contact information
Linking to high-quality content
Site Architecture
Website and Business Reputation
Accurate and correct WHOIS registration information
Terms of Service and Privacy Pages
Content is readable i.e. good use of grammar and spelling.
Factually correct content. This is important for health, financial advice, political sites, etc. (YMYL)
Author reputation
Use of a table of contents that helps Google bots and humans understand the content of the pages.
Use of Latent Semantic Indexing (LSI) Keywords in Content
Content performs well on social media driving traffic to your site (social signals)
Negative Factors
Negative ranking factors are things you or your SEO can do that harm your existing rankings.
There are 3 issues that harm your site's rankings: Accessibility, a Google penalty and low quality.
Duplicate content.
Copyright violations
Thin or light-weight content.
Automatically generated content.
Sexually explicit or Racist content.
Excessive linking to affiliate or sponsored products.
Excessive use of keywords in content (Keyword Stuffing)
Excessive use of keywords in texts linking back to your site (Unnatural Anchor Text)
Content links to external sites of low quality.
Unsecured site.
Server issues i.e. 50X http errors.
Slow site
Site is not mobile-friendly.
Too many redirects i.e. 30X
Hidden text within content
Excessive use of pop-ups
Too many Ads
Use of iFrames
Use of doorway pages
Serving different content to search engines and visitors (cloaking)
Broken internal links i.e. 40X http errors
Bad domain reputation
Local SEO Success Factors
The proximity of the user to your business location. It is important to make sure your physical address as stated on your site matches your actual physical location.
Name, Address and Phone Number (NAP) Consistency in your Citations. Business details should be accurate and precise and consistent across every single place on the web.
Quality/Authority of Structured Citations
Google My Business (GMB) Categories. Choosing the correct category for your business in GMB helps customers to get accurate and specific information that they are interested in.
Mobile-friendly site
Product/Service Keywords in Google My Business listing
HTML NAP matching Google My Business Location NAP
High Click-Through Rate (CTR) from Search Results
Positive reviews
Ranking Factor Myths
Below are myths believed by many to be ranking factors.
Submission of a sitemap to search engines.
DMCA notice on site.
Presence of a Cookie notice bar
Low Alexa score
Paying for Google Ads
Backlinks from sites ending in .edu or .gov in their web address.
High number of Facebook likes
High number of Instagram likes
High number of Facebook followers
High number of Instagram followers
High number of reTweets
High number of Twitter followers
Use of Meta keywords
Installing Google Analytics
High number of social shares
Installing Google Search Console
Use of Gmail and/or Google owned products e.g. Google Cloud for WordPress hosting.
Buying domains directly from Google.
Web address (URL) should start with WWW since the internet is also called world wide web
Use of Adsense on blog/site.
More content equals better rankings.
Positive sentiment in comments.
Positive star ratings.
Use of custom Google search.