Google search webmaster guidelines apply to all sites in Google's index.
If you want your site to appear in Google SERPs, you should follow the guidelines.
The 3 pillars of the guidelines are:
Webmasters should support Google in finding their sites i.e. your site should be crawlable. (Technical SEO helps you achieve this)
Webmasters should help Google to classify and "recognize" the site's content for indexing. (On-page SEO helps you achieve this)
Webmasters should create useful sites for users. (Keyword research, Content and Technical SEO helps you achieve this)
Google search webmaster guidelines define the actions that webmasters can take to make their websites better.
The webmaster guidelines also include a list of actions that Google considers breaches of these guidelines.
Bing also has its own Webmaster Guidelines, but they are based on the same principles as the Google Search Webmaster Guidelines.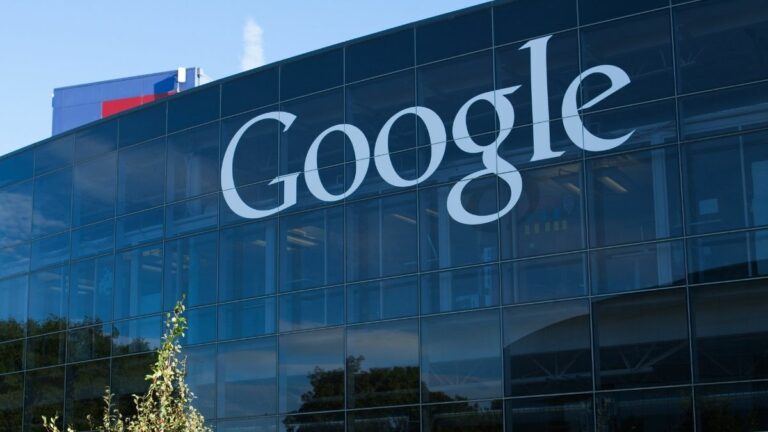 Content And Design
Your website should be useful to users and not created to please Google.
Build high-quality sites i.e. mobile-friendly, secure, easy to navigate etc
Content should be of high quality i.e. content that is trustworthy, information-rich, relevant, demonstrates expertise, has new and unique insights, earns editorial Backlinks from other relevant sites.
Do not auto-generate content or use content spinners.
Links to other sites should be kept to a reasonable number.
Broken links are avoided.
Images are optimized with correct use of ALT HTML attribute.
Use a simple web address (URL) structure.
Use sitemaps. (important for new or large sites)
Avoid duplicate content
Use canonical URLs to tell Googlebot (and other search engines) which pages to rank in the search results
Make sure your site complies with Accessibility guidelines.
Avoid use of iFrames where possible
Use descriptive and helpful page titles and meta descriptions
Avoid excessive use of keywords in your content (Keyword Stuffing)
Use structured data to help Google understand the page better.
Make sure that the background and foreground colors have a sufficient contrast ratio.
Make sure that links have discernable names. Link text that is discernible, unique, and focusable improves the navigation experience for users of screen readers and other assistive technologies.
Make sure form elements are labelled correctly. Labels ensure that form controls are announced properly by assistive technologies like screen readers. assistive technology users rely on these labels to navigate forms. Mouse and touchscreen users also benefit from labels because the label text makes a larger click target.
Quality Guidelines
The quality guidelines outline how Google a quality website. If you want Google to view your site as a quality website then avoid:
Buying Backlinks
Selling Backlinks
Excessive link exchanging
Guest-posting with sole intent to manipulate google search and not serve the users (excessive use of keywords in the anchor text i.e. the text describing the link back to your site)
Placement of your site on low-quality directory or bookmarked sites.
Use of auto-generated content i.e. using content spinners.
Creating pages or content with little value i.e. thin content
Copying and pasting another site's content without crediting them and adding value.
Presentation of different content to human users and search engines (Cloaking)
Redirecting users to another web address (URL) with different content that does not add value
Add value to affiliate pages. Affiliate web pages need to have original useful content to rank well in Google results. Content provided by another website adds no value.
Block or delete unuseful web pages. Blocking pages that do not add much value can really boost your rankings. Every page Google has indexed from your site should be amazing.
Creating pages/content that attracts malicious behavior
Abuse of the structured data markup (Schema.org) e.g. fake reviews for your products/services
Use software tools to inflate search engine traffic and click through rates (CTR)
Don't use hidden text or links. Using hidden text or links on your webpages is easily detected by Google. Your site will be penalized if you do this.
Doorway pages are web pages that are "optimized" for particular keyword phrases and only exist to capture that keyword phrase in search engine results.
Sneaky redirects. Hiding redirects in javascript or other manipulative methods is bad. Users should always be sent where they expect to go.
Technology
The technical guidelines outline how Google spiders prefer to see a site from a technical perspective. In the technical part of the Google webmaster guidelines, the robots.txt file plays an important role.
Add your site to Google via the Google Search Console.
Ensure Robots.txt is not stopping Google bot from accessing your site
For e-commerce sites, indicate paginated content
Use meta tags
Use canonical URLs to tell Google bot which pages you want to rank and show in the search results
Create useful 404 pages
Use structured data /schema.org
Make your site secure
Design your site for all device types and sizes, including desktops, tablets, and smartphones.
Optimize your page loading times. Fast sites make users happy and improve the overall quality of the web (especially for those users with slow Internet connections).
Make a site with a clear hierarchy and text links. Every page should be reachable from at least one static text link.
Content should be visible by default most of the times. Default visible content is the information displayed on a webpage that can be seen without user interactions like tabs or "click to expand". This means Googlebot can crawl and understand content on the web page.
Create an HTML sitemap to help your users. The sitemap should have links that point to the important parts of your website.
Make sure that your <title> elements and ALT attributes are descriptive and accurate.
Use valid HTML
Don't abuse rich snippets
Check for broken links
Make sure that your web server correctly supports the If-Modified-Since HTTP header.
Make a reasonable effort to ensure that advertisement links on your pages do not affect search engine rankings. For example, use robots.txt or rel='sponsored' to prevent advertisement links from being followed by the Google crawler.Paid links and advertisements should not pass pagerank. If it does on your webpages, you will likely be penalized.