A check to find any SEO issues that affect website organic traffic.
An SEO Audit should check that:
The website serves business goals
The website content is useful to users and helps get traffic
The website pages serve humans and search engines well
The website is easy to use and navigate for humans and search engines
The website gives users the best experience across many devices
The website is secure
The website is competitive in the search engine results pages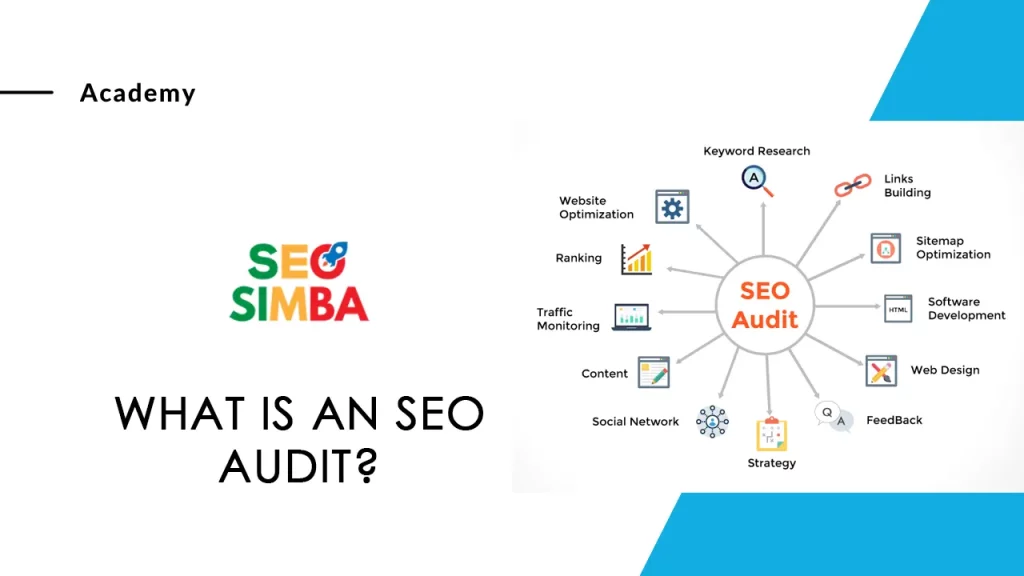 Benefits of an SEO Audit
You know how your site is performing
Helps you spot issues that prevent search engines from crawling, indexing and ranking your site.
You know the health status of your website and issues that affect your online visibility.
You get a clear picture of what your business competitors are doing pushing you to raise your SEO game.
You can check whether your site content is suitable and helping meet business goals
You can increase your domain authority by applying the right SEO strategies influenced by an SEO audit.
It helps you create a strategy to increase sales and leads.
It helps you maximise the volume of targeted online traffic coming to your site.
It helps you understand the factors that influence your website's search engine ranking.
Helps you identify and resolve issues that got your site penalised by Google.
When Should You Do An Audit?
Regular basis i.e. monthly/quarterly/half-yearly.
After a significant drop in organic traffic.
After a site redesign or migration.
After a google manual action (penalty).
Before You Conduct An SEO Audit
Know the business objectives
Know the industry (niche) and top competitors.
Know the history of the website, the business and future plans e.g. site redesign, site migration etc.
Ensure you have access to Google Search Console, Analytics and the website (CMS).
SEO Audit Tools
Please refer to the SEO Tools section but to conduct an SEO Audit you mainly need:
Google Search Console or any webmaster console
Google Analytics or any analytics software
A backlink checker